Making pain less painful
Hypnotherapy makes it possible to give birth and undergo surgical or dental procedures and manage pain. It effectively relieves what is described as the 'fear, tension, pain' cycle which can aggravate or cause discomfort in the body. It also has some proven benefits in accelerating healing after injury or surgery.
19th century surgeon Dr James Esdaile pioneered the use of hypnosis before anaesthesia was widely available. He trained at the University of Edinburgh and, after graduating, went to India and began his work using hypnosis to help hundreds of patients experience more comfortable and effective surgeries.  
At the time, there were no reliable methods of pain relief in India, and chloroform and ether had only recently been used in the practice of medicine.  The mortality rate of patients in India undergoing surgery was very high and after Esdaile brought in hypnosis far fewer people died and many people were able to experience virtually pain-free surgeries, with minimal bleeding, and much quicker recovery times.  
Manage Pain – Reduce Suffering
It's astonishing is that self hypnosis is not more widely recognised for its usefulness in managing both acute and chronic pain.
Esdaile's patients appeared to be in a state characterized by people being so relaxed that they did not want to move, think or speak. In this state, the critical factor of the conscious mind is bypassed and suggestions for pain relief are readily accepted.

Evidence
Hypnotherapy has a reliable and significant impact on acute and chronic pain
Hypnosis has been demonstrated to reduce analogue pain, and studies on the mechanisms of laboratory pain reduction have provided useful applications to clinical populations. Studies showing central nervous system activity during hypnotic procedures offer preliminary information concerning possible physiological mechanisms of hypnotic analgesia. Randomized controlled studies with clinical populations indicate that hypnosis has a reliable and significant impact on acute procedural pain and chronic pain conditions. Methodological issues of this body of research are discussed, as are methods to better integrate hypnosis into comprehensive pain treatment.
Hypnosis and clinical pain. Patterson DR, Jensen MP, Department of Rehabilitation Medicine, University of Washington School of Medicine, Seattle, WA USA 98104 Psychol Bull. 2003 Jul;129(4):495-521.
It was thought at the time hypnosis would not work on European patients. Despite his work being well researched and documented, it has largely been forgotten today in favour of pharmaceutical anaesthesia.
Of course, it is always necessary to check the cause of any kind of pain to ensure appropriate treatment and avoid further damage. But conditions like arthritis, migraine and headaches and post operative or phantom limb pain can all be safely relieved with self hypnosis. It can also be useful in the palliative care of the terminally ill.
Simple, soothing and calming self hypnosis techniques effectively medicate the mind to switch off its pain response by dissociating, distracting and desensitising.
Alleviate the Symptoms
Hypnotherapy is an effective way to manage pain. You can reduce a sharp pain into a tingle or a hot searing pain into a feeling of warmth. This makes the symptoms so much more comfortable to live with.
Get a Grip on Pain
Many general aches and pains that have failed to respond to conventional treatment can be similarly relieved by using hypnotherapy to manage pain. The techniques are safe and can be learned quickly.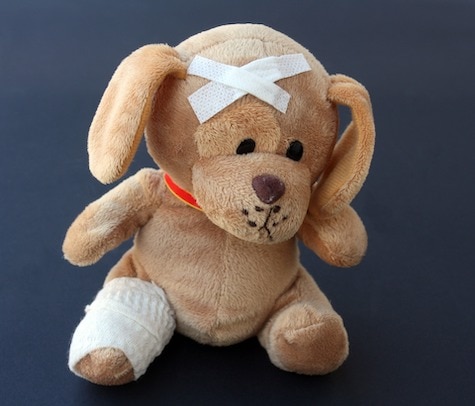 Pain Hurts!
Pain is there for a reason and should never be treated for its own sake. If the underlying cause is known and your doctor gives permission, hypnotherapy can be a very effective way to manage pain. It can be used for:
Arthritis
Migraine
Post-operative pain – where traditional painkillers aren't appropriate, perhaps because the patient is afraid of needles or allergic to medication.
Phantom limb pain – amputees sometimes experience pain from limbs which have been removed, and research has shown that hypnosis has had impressive results in treating this kind of pain.
Palliative care – helping terminally ill patients to manage their pain and improve their quality of life.